Radiant Digitek HD+ Switch Now, Experience WOW
Radiant Digitek
Since 2014
AB HAR GHAR DIGITAL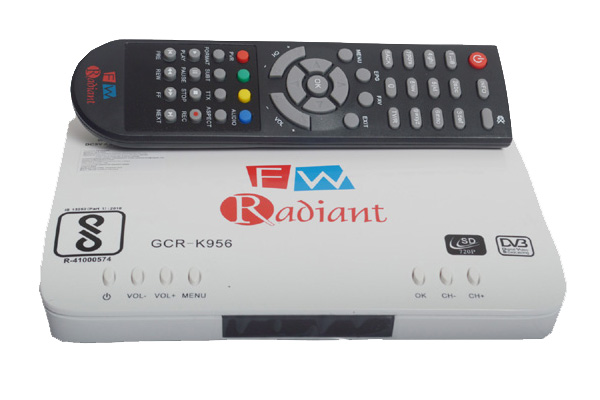 Radiant Digitek Fastest Growing
Radiant Digitek Network Limited has recognized and ongoing its business from 2014 of accessible distribution of Cable TV signals by means of better visible quality through Digital Addressable System and working as Multi System operator all over Rajasthan at present and very soon it will be for PAN INDIA. Radiant Digitek is fastest growing MSO in Rajasthan. As huge investments were required by Local cable operators (LCOs) to carry the rapidly increasing number of channels, Radiant Digitek took this opportunity to offer bulk services to LCOs by investing in trunk cable networks. Radiant Digitek to be a single access provider of world class Information, entertainment and services at home, offices, Hotels etc.
Radiant Digitek continuously taking the initiative for the growth of business and entered into various Joint Ventures. We at Radiant Digitek guided by our punch line "AB HAR GHAR DIGITAL" It is not just a punch line it's our corporate brand promise and an open door for welcoming our consumers and employees to understand who we are and what we believe.
Our Mission is to offer the best combination of channels with unique art, picture and sound quality to end users and to enrich the life of every individual through simplified knowledge, Information and Technology.